Gardening For Kids -
Kids Gardening
Gardening for kids and with kids is a real joy and great fun. Our family love our garden and we spend a lot of our time in it. We love our garden to be used and enjoyed.
On this page you will find kids gardening resources, and gardening activities. Kids love to plant seeds and to see them grow into plants. Doing gardening with kids should be fun and your children kids will learn about how to grow plants for food. Check out these great gardening activity books from secretseedsociety.com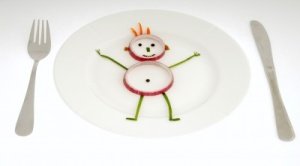 It's brilliant to see the look of wonder on their faces. Wonder as they watch little seedlings pop out of the ground and when they get to sample the fruits of their work.
Our kids have really benefited from growing and then eating their own home grown fruit and vegetables
And don't worry, if you have only a small outside area or you have no outside space your children can still benefit from gardening for kids and our gardening projects and garden crafts.
Kids love to be outdoors and many love to be actively doing stuff. They have an innate curiosity for the world around them and there is so much to learn from an outdoor environment
Our children love to create, love to be messy, love to explore love to dig They love to find bugs and creepy crawlies and examine them up close. (I'm not sure the bugs enjoy this) Kids can use and develop all five senses in gardening for kids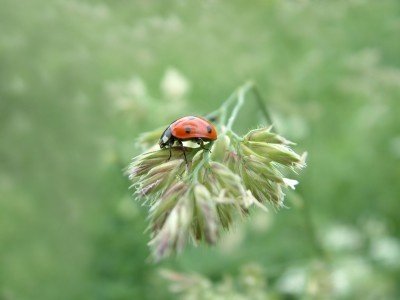 Our kids love to be involved with all the aspects of gardening for kids. There are so many different learning experiences to be had. From planning to finished gardening projects our kids can learn so much. We can all have fun whilst we are learning together. There are many different types of gardening we can do together
So what educational skills can we teach them when gardening. Well there is math(from counting to measuring , reading (all those seed packets) art and gardening crafts(painting pots, creating labels) writing(keeping notes for research purposes), photography (why not keep photos of your garden in progress) physical excercise(all that digging)
We have found keeping records of projects as we work through them has been ideal evidence for those annual reviews with the education authority.
It is worth spending out on some quality gardening for kids tools The kids get very frustrated if a tool won't do a job well.
We have also got the children involved in composting and they each take it in turns to take bits and pieces out to the composting bin. So we can do our bit for the environment too.
Gardening Tips For Gardening With Kids
Tip 1 Encourage the kids to wear old clothes and shoes so you don't need to worry about them getting messy.
Tip 2 Give your kids a good spot in the garden so that their gardening projects have a good chance of succeeding.
Tip 3 Start with easy to grow plants such as mustard and cress, herbs, and sunflowers.
Tip 4 Keep lolly pop sticks to make labels. Keep empty yoghurt pots and margerine tubs for growing seeds in. Cardboard egg boxes are great for planting seeds, then when you need to plant seedlings out simply cut the egg box and plant each individual egg cup in the ground. They are biodegradable.
Tip 5 Try using sports bottles or a water spray gun so your kids can water their little seedlings and plants without drowning them. Our kids love doing this, it keeps them busy for quite a while - then turns into water fun play when they have finished their job.
Tip 6 Keep it fun, resist doing it for your kids. Kids learn best when they are having fun.
Kids Garden Game Our kids love treasure hunts. They love this one. Take 20 small pieces of paper, draw a different fruit on each one. Then go and hide them in the garden. Tell the kids to go and look for fruit you have hidden.
You could make a little booklet with a drawing of each fruit for them to take out with them to tick each one off.
We sometimes get the kids to act out the names of fruit when they have found them and we have to guess what the fruit is
As a variation we sometimes hide individually wrapped sweets for the kids to find as we do gardening for kids
Leave gardening for Kids Page and return to Home Page