kids blog
By subscribing to this page you can easily see what is new. You may also find hidden gems as pages are renewed and added.
To subscribe to our kids blog (no e-mail is necessary), right-click on the orange RSS button (see bottom buttons to the left) and then paste the URL into your RSS reader.
Please click on the My MSN button or the the My Yahoo!button or Add To Google button if you keep your personal home page there.
Have a go you'll be hooked
Internet Scavenger Hunts for kids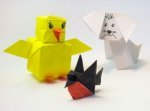 Internet Scavenger Hunts.....educational scavenger hunts....imaginative hunts....let your kids learn as they surf the net